INTO THE WORLD OF VIRTUAL REALITY
V-Room brings the latest in Virtual Reality to Singapore! Come try and be amazed by the latest VR technology that is suitable for multiplayer and team building! Book now and become the hero you have always wanted to be!
Virtual Reality GAMES
Our latest virtual reality games, click to view details.
Member & Pricing
Simple steps to join and start your VR arcade experience today.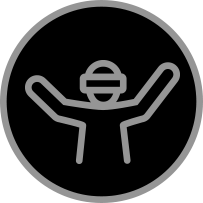 MEMBERS only
All new comers must sign up for a lifetime membership for only $5, which includes a tutorial on the proper way to use the VR system.
Book 2 hours to get the membership for free!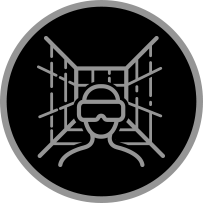 Bookings
Please call / email / Facebook message to make a booking!
Virtual Reality has an age limit and can be complicated for the average people. Please read our FAQ for more details first.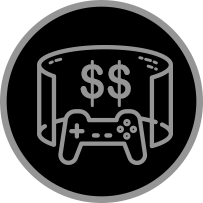 Price
$24/hour per VR headset (weekdays)
$30/hour per VR headset (weekends/PH)
Share the headset with another friend for free. The 3rd pax is charged at $12/hour for weekdays and $15/hour for PH/weekend.
If you wish to have a headset per player instead of sharing, please book more headsets!
Read the FAQ below for more info.
Promotions
Book 2 hours from the start and get the membership for free!
Visit us today!
Who is V-Room suitable for?
Customers must be 17 years of age or older to participate in this experience. Customers that are younger can participate only with an accompanying paying parent or guardian above 21 years of age. Due to limited space and to achieve a better experience for all customers, non-paying customers will not be allowed to stay in the VR stations.
Why do I need to sign up for membership?
All new customers must go through the VR tutorial in order to learn how to properly use the VR system and also to ensure your own safety and suitability for VR. Becoming a V-Room member is a lifetime membership!
How can I make a reservation?
If you wish to make a reservation of a particular timeslot, just call, email or FB message us or and we shall reserve it for you. On the day itself, please arrive 10 minutes before your appointment as reservations will be released upon no-show. No-show will be blacklisted from future bookings. If you wish to make a booking for a private/corporate event, please write in to us at contact@v-room.sg and we will be glad to assist you.
How much am I expected to pay?
Each VR headset can be shared by up to 2 people. If there are more than 2 people, the additional pax will be charged at $12/hour for weekdays and $15/hour for weekends, or you can simply book more headsets.
Most VR experiences last for about 5min and there is a 40inch TV showing the game play while you rest, so you can easily take turns with your friends. You can imagine this like renting a karaoke room.
What if I am wearing spectacles?
Most spectacles will fit into the VR headset. However, if you are wearing big fashion sunglasses indoors or over sized Harry Potter glasses, it may not fit into the headset.
What if I still do not understand what is going on in this world?
Virtual Reality can be complicated and it may not be suitable for everyone. Please feel free to call us for a more immediate response.
What is V-Room?
V-Room brings you into the Virtual Reality using the best systems in the world. Let yourself be visually, physically and emotionally amazed in a multiplayer world filled with awe-inspiring characters, sights and sounds. The future is now.
V-Room @ Orchard Gateway
277 Orchard Road,
Orchard Gateway, #02-02, Singapore 238858.
Tel: 6677 8478 (from 130pm – 930pm)
V-Room @ Harbourfront Centre
1 Maritime Square,
Harbourfront Centre, #03-15, Singapore 099253.
Tel: 6988 9467 (from 130pm – 930pm)
Email: contact@v-room.sg