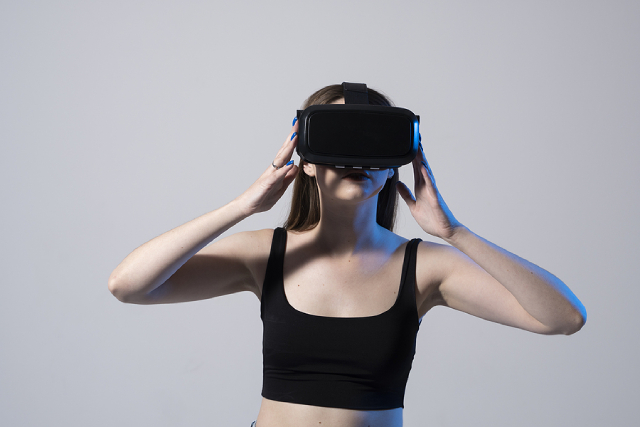 Virtual reality gaming has taken the world by storm, a fact that has held especially true this past year. Big-name games like Hitman III and No Man's Sky have become playable on VR, showing the true bankability of this platform. It's no wonder everyone is so invested in the future of virtual reality gaming. With the speed at which technology is advancing, it follows that the games will be getting better than ever.
This article gives you a sneak peek into the most anticipated VR games of 2023. While this list is subject to change as more gaming announcements are made, at this point, these are the games that have everyone buzzing to learn more. If you want to remain in the know regarding VR gaming, keep your eyes peeled for the following:
1. Propagation: Paradise Hotel
The Propagation series began in 2020 with Propagation VR. It was launched as a free horror game and was met with an incredibly positive reception. Naturally, this gave the developer at Wanadevn Studio the cause to create a follow-up game: Propagation Paradise Hotel, a bone-chilling horror survival experience. The game is set to be even more frightening and immersive than its predecessor. It's no wonder it's at the top of everyone's upcoming horror VR game lists.
Its release is slated to be at the end of 2022, sans the few-month leeway. Everything we've seen of the game so far has been both horrifying and extremely exciting. Complete with the atmospheric storytelling style this studio is known for, we're sure Propagation: Paradise Hotel will spook even the bravest among us.
2. LOW-Fi
Developed by Iris VR inc., LOW-Fi is a game that promises to take all the best parts of the Cyberpunk gaming genre and turn them into a virtual reality experience. The delipidated, futuristic setting has been popularised by Cyberpunk 2077. In the game, you'll be playing as a member of "low-fi", someone who has to live their lives in virtual reality since they haven't merged with the rest of the population. You're also thrust headfirst into this exciting world as a police officer amidst a crime-heavy region of the city.
What's fascinating is that the game doesn't follow a linear timeline. Instead, you are plopped into an open-world RPG where the game solely relies on your actions. This gives you unprecedented freedom and allows you to explore VR in an all-new way.
3. Pirate VR: Jolly Roger
Split Light Studio Presents a brand-new action-adventure VR game that is bound to send your heart thumping. In this game, you're playing as a pirate and are dropped into a Caribbean Island that contains more secrets and mysteries than you can believe. You will face many hurdles, puzzles, and traps in your pursuit of the hidden treasure. The game is so hotly anticipated for its lush world-building. You will be folded into a world filled with beautiful forests, cliffs you can climb, hidden entrances to beautiful caves, and oceans for you to explore.
What's more, you won't have to do it alone. The game saddles you with a parrot companion full of personality and wit. Together, you'll fend off ghosts and zombies alike. Pirate VR: Jolly Roger is set to have everything you could possibly want in a VR game. Expected to be launched in the first half of 2023; you'll want to watch out for this one.
Conclusion
VR gaming has been getting better and better. The fact that 2023 is chock full of virtual reality experiences is proof enough. The games we've listed are only the tip of the iceberg. While you're waiting, make your way down to V-Room for an unparalleled gaming experience. Contact us today to learn more!